We at Northern Road Markings are proud of our ability to complete any project, on time and to budget – whatever the size or deadline.
Covering road, car park, airfield, warehouse and sports court line marking, to surface signage, anti-skid technology, specialist cleaning services and creative floor graphics, we only use the latest equipment and materials that result in consistent precision quality. Our sister company's Kestrel Thermoplastics continuous focus on research and development ensures that at Northern Road Markings we benefit from the highest quality Thermoplastic Road Marking material available in the industry.
We offer a variety of application materials to suit your marking requirements, from :-
Thermoplastic spray, screed or profile marking methods
Preformed Thermoplastic Markings
MMA resin
One or two part epoxy
Chlorinated rubber products
Our commitment to delivering the highest standards of workmanship and customer service has seen the company form long-lasting relationships with a range of clients in both the private and public sectors.
Accreditation to the latest quality standards BS EN 9001, 14001 and OHSAS 18001 incorporating Sector Scheme 7 for road markings and road studs keeps the company at the forefront of its sector.
With a wide ranging, well maintained fleet of vehicles and equipment, a skilled workforce trained to the very latest industry standards and a vast array of experience, Northern Road Markings will continue to provide innovative solutions for your road marking requirements.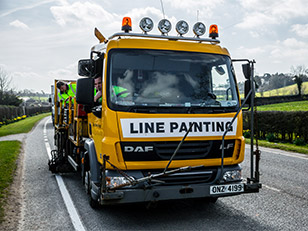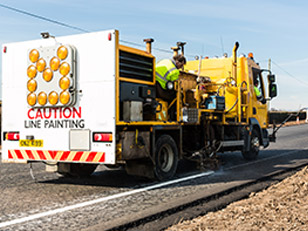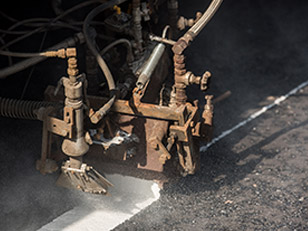 Northern Road Markings is one of the principle road marking companys in Ireland. Established as a family business in 1987, the company has grown beyond all expectations and now trades as part of a larger group servicing customers across Ireland. Over the years we have acquired vast industry experience and we continue to look to the future of highway safety and innovation within our sector. We are proud of our achievements and enjoy a standing for quality, efficiency and continuous customer care.
Accreditations